Wimbledon Place Condominium Monument Signs in Los Gatos, California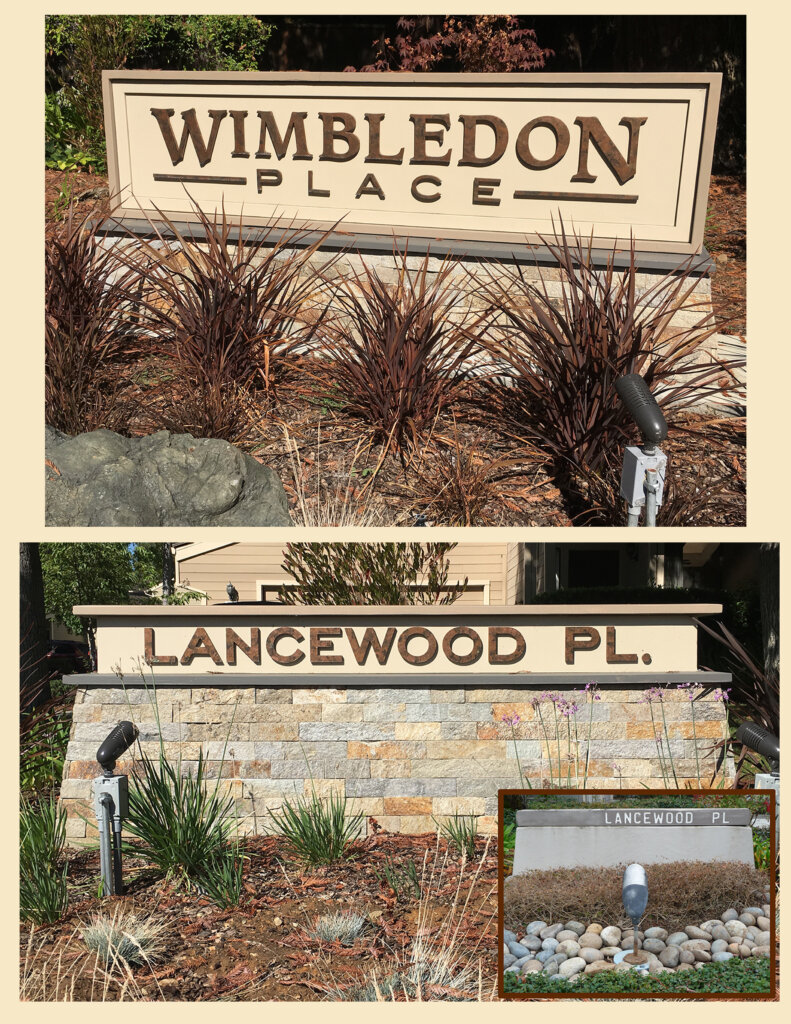 Type
Insert something here if we want
Wimbledon Place Condominium Monument Signs in Los Gatos, California
The HOA at this condominium complex asked John Espinola for a new look for 16 existing street signs and a design for 2 never-before-built monument signs, one for each entrance. For the entrance signs, John designed the bases and had the concrete poured. Then the HOA brought in their own contractor for all exterior stonework.
For all signs, John had aluminum cabinets made and trimmed them out in redwood. Cabinet and trim are painted in latex enamels to match the buildings. He also painted a custom faux finish on each of the 9 1/2″, 7 1/2″, and 3 1/2″ plastic letters.
They are held in place with studs and nuts which are hidden in the cabinet. John planed a slight slope on the redwood planks on which each cabinet sits so that water runs off them, and he carved a drip edge beneath each one. They too are painted in latex enamels. The entrance sign cabinets measure 21″x96″x5″, the street sign cabinets measure 8″x84″x6″.