Custom Hand-Crafted Signs
We Are Proud to Bring Hand-Painted, Craftsman Quality Signs to Customers All Over the Bay Area
Serving San Jose & The Bay Area for Over 35 Years
The perfect sign is a unique and memorable way to send a message about your business or organization. It's the first thing people see when they arrive or even drive past your location. Investing in a good one tells the world that you take pride in your business and care about making the best impression possible from the very start!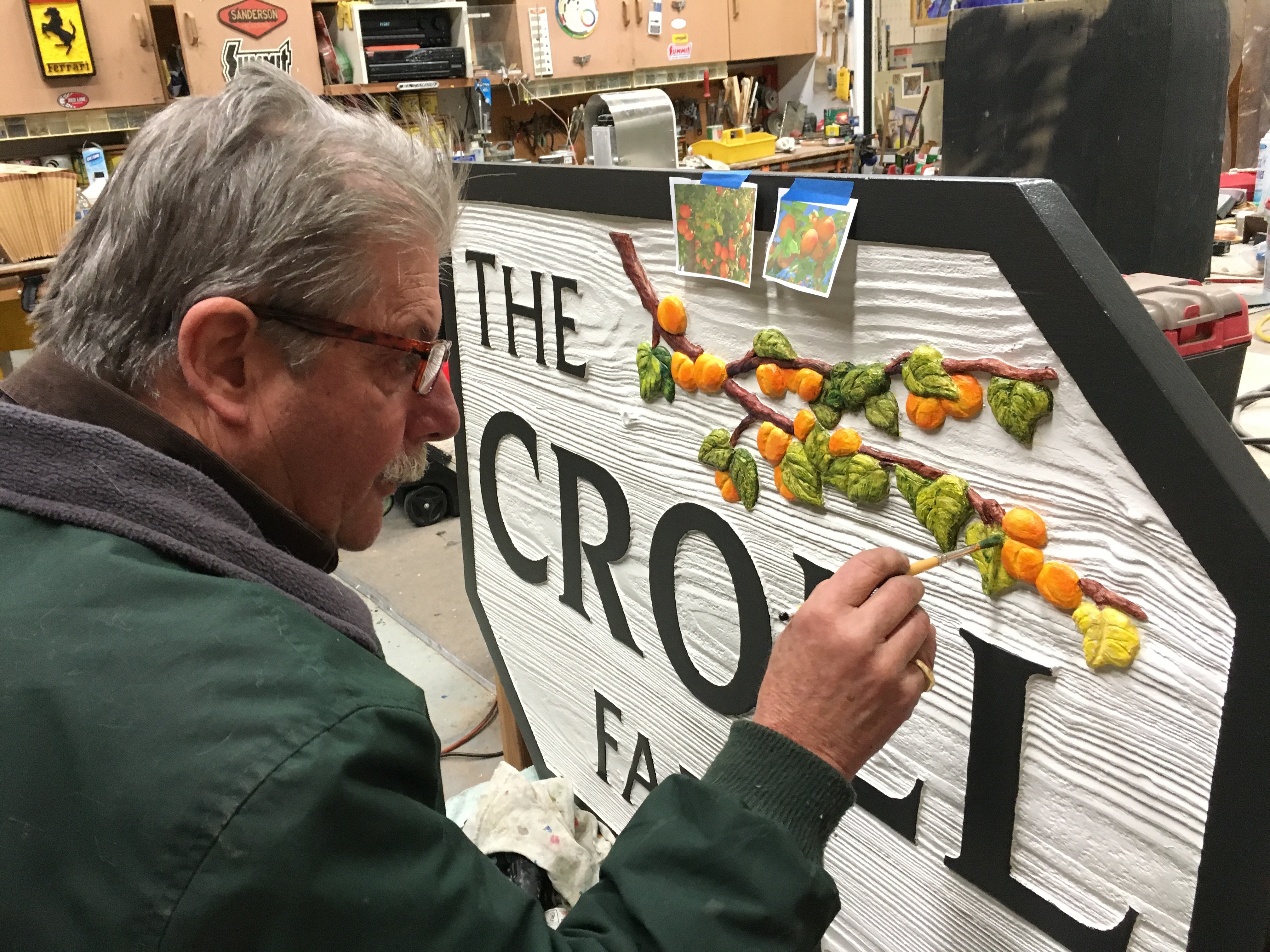 Art Works Owner and Head Artist John Espinola combines exceptional creative talent with old world craftsmanship to produce signs that speak your message and grab attention. All of our exterior work is durable and designed to maximize the visibility of your brand. We bring ideas to life through hand-painted signage, as well as other custom jobs that incorporate a variety of materials and finishes to showcase your logo clearly and effectively.
In addition to traditional outdoor signage, Art Works offers interior designs to enhance the appearance of your store or office. This type of art can be done on doors, walls or as stand-alone installations.
On projects big and small, our goal remains the same: to create custom signs that attract customers, while reflecting the authentic look and feel of your business through:
Traditional hand-painted signs that are as artistic as they are effective
Mixed media signs and displays utilizing materials such as wood, high density foam, metal, PVC and even 24 karat gold.
Durable materials and artistic applications that stand the test of time
Beautiful, artistic interior work on walls, doors and much more
Art that is memorable and message-driven for businesses, organizations and much more
Vehicle signage and custom lettering that gets noticed
Custom lettering for boats and other similar projects
At Art Works, we understand that choosing a custom sign shop in the Bay Area is a big decision. To help you make the most informed decision possible we are happy to answer any questions and will gladly walk you through every step of the process. Whether it's a sign for your business, vehicle, or window, we can help!
Find out why so many Silicon Valley businesses have turned to Art Works to help them make exceptional first impressions!
Click any of the images below to see the full project.
Let's Get Your Custom Project Started!
Other Services You May Be Interested In: