Custom Church Monument Sign in Los Gatos, California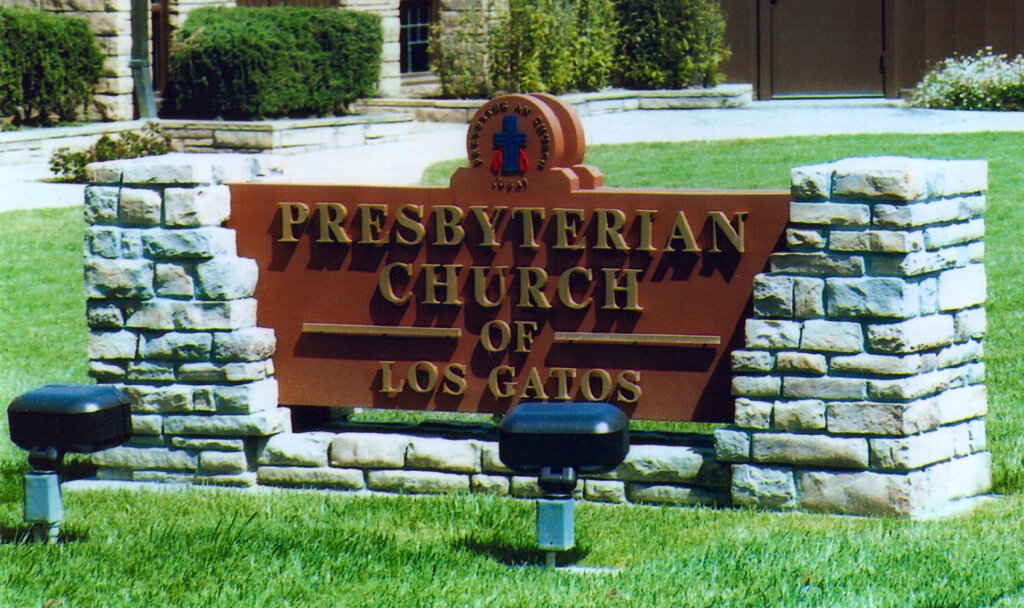 Type
Insert something here if we want
Custom Church Monument Sign in Los Gatos, California
Sign artist John Espinola built this double-faced monument sign from the ground up. After pouring a concrete foundation and pillars, Espinola surrounded them with cultured stone.
He cut the sign faces from 2″ redwood planks, finished them on all sides, and mounted 4″ and 3″ cast metal letters to them. He painted and glued each piece of the circular logos on top of the sign. The wood faces slide in from the top of the pillars and Espinola placed a redwood 2″x4″ block, in matching finish, across the top between the two signs to conceal mounting hardware before capping the pillars.
Note, also, the presence of a mow strip so lawn care equipment shouldn't bump into and damage the sign. These are thoughtful details that not every sign company provides!