Custom Church Signs for St. Luke's Episcopal in Los Gatos, California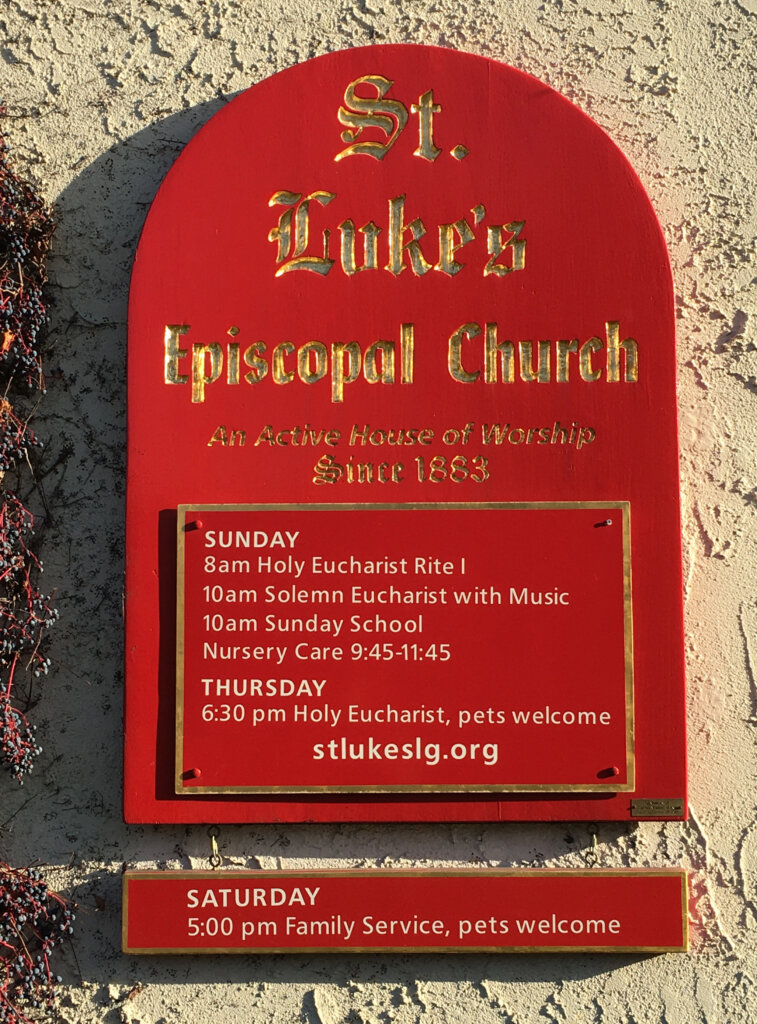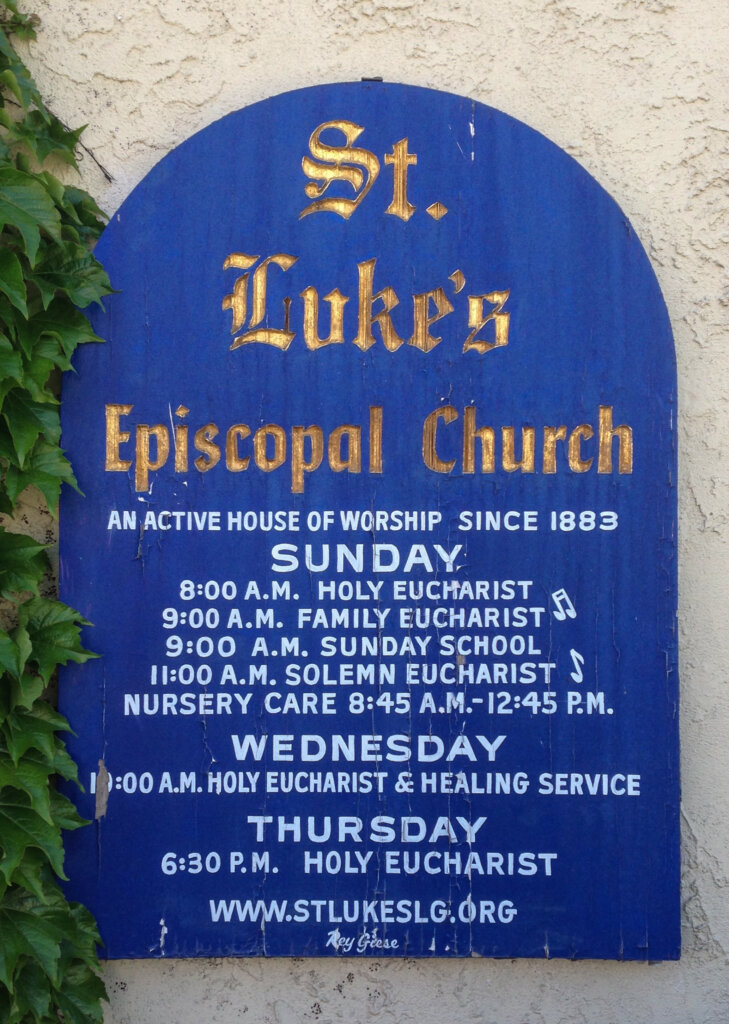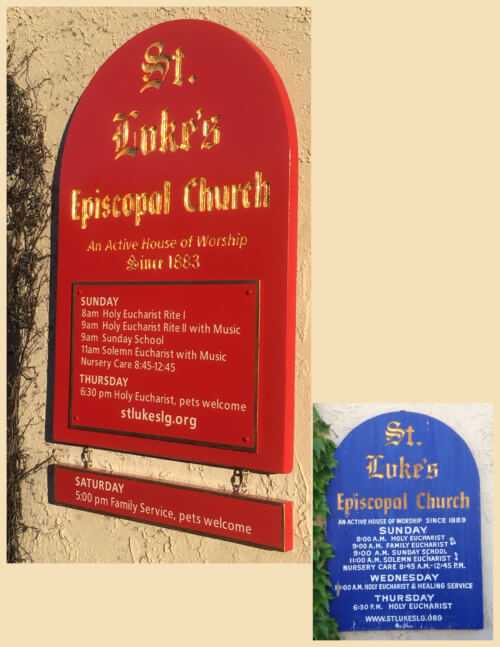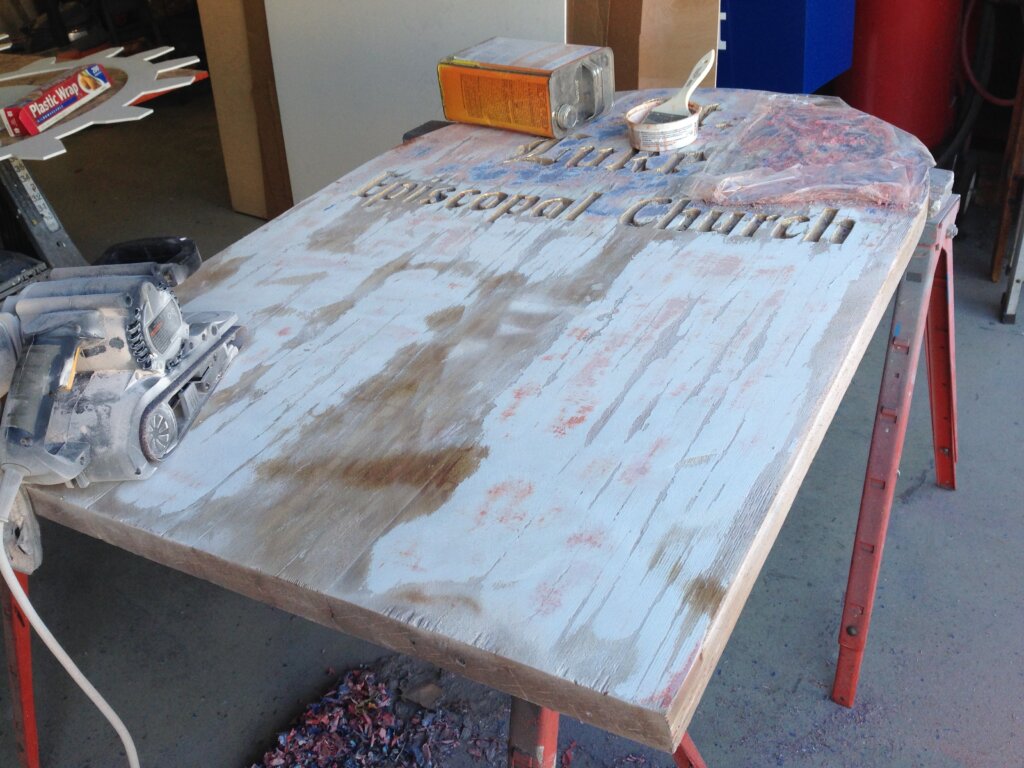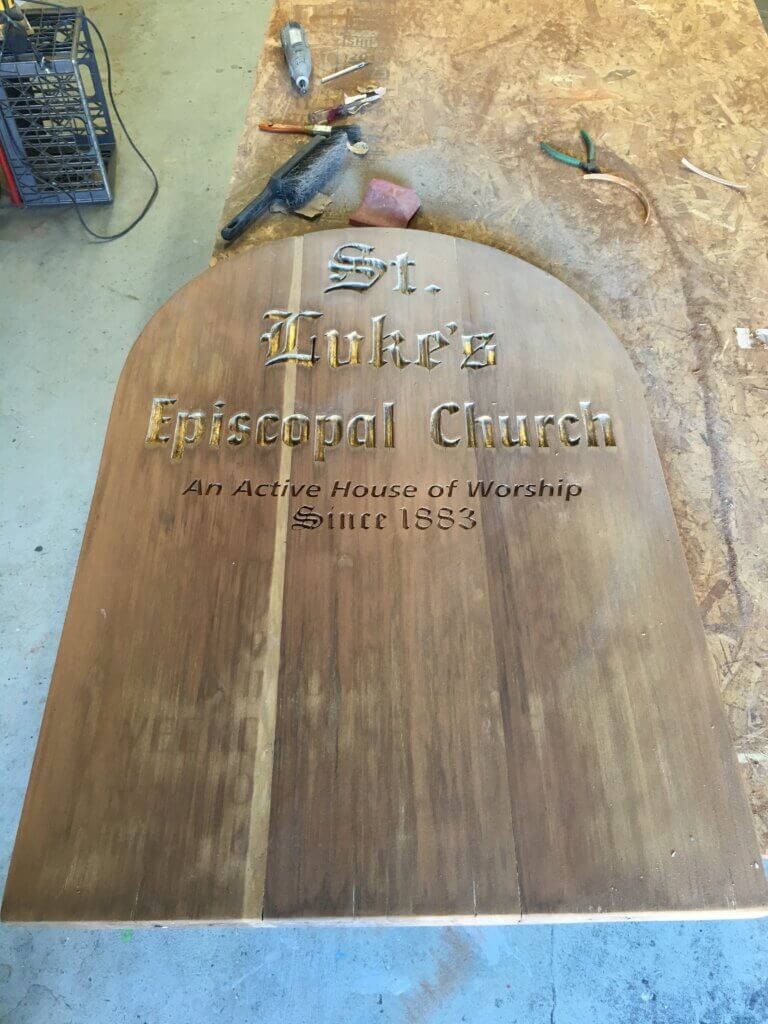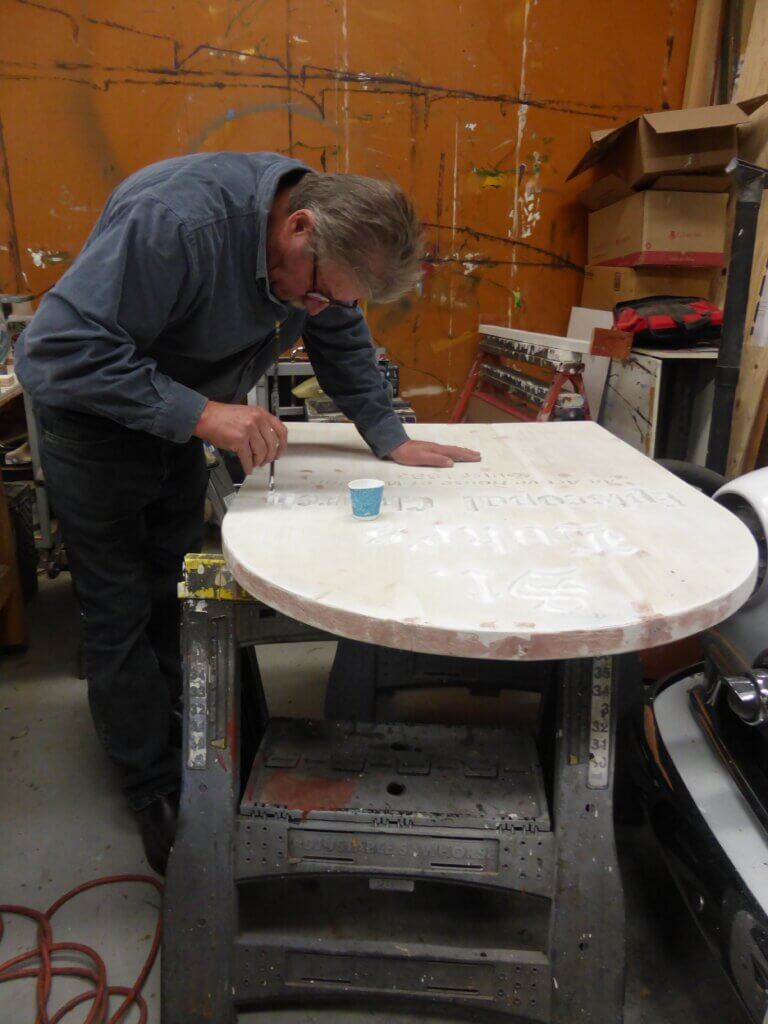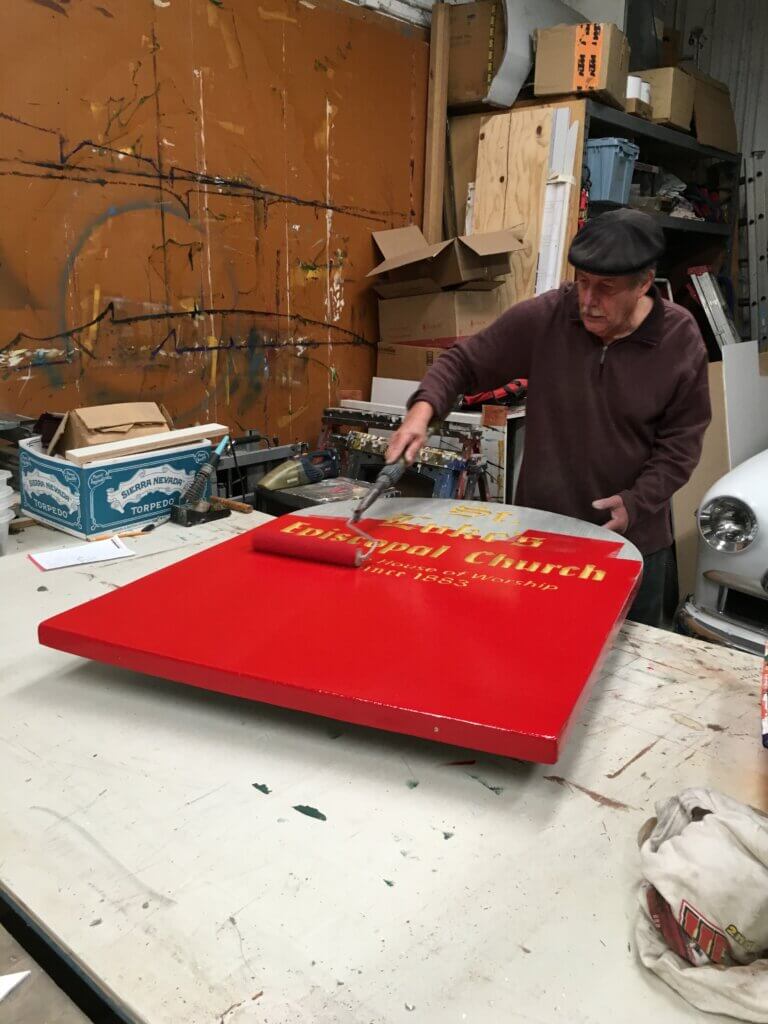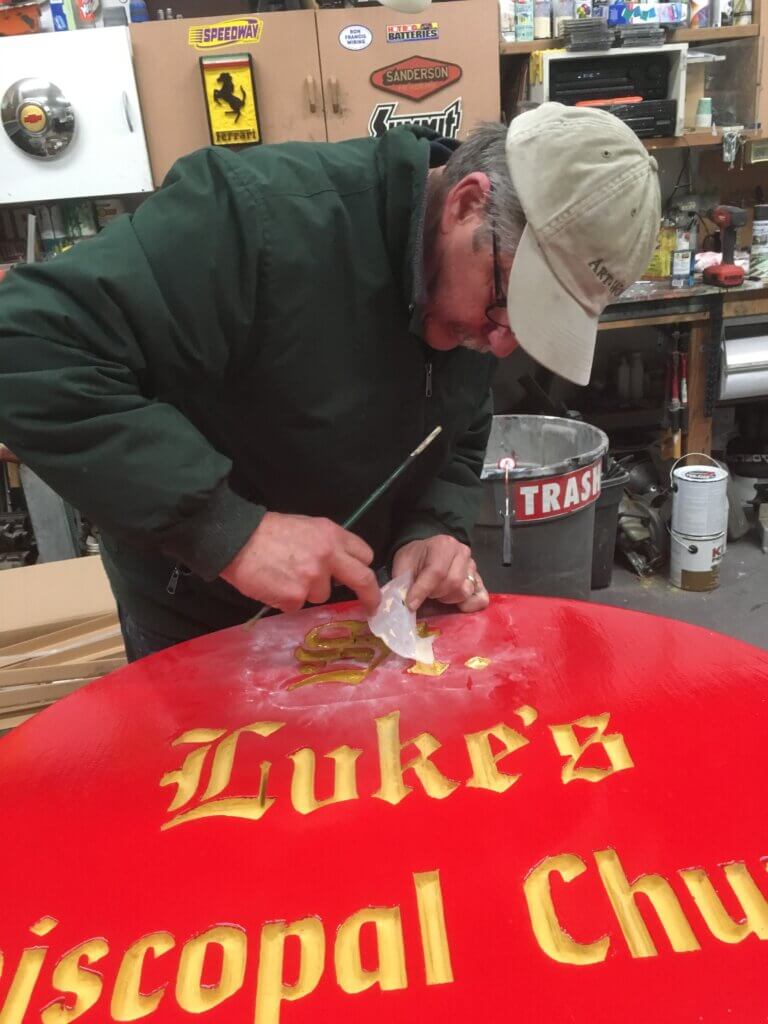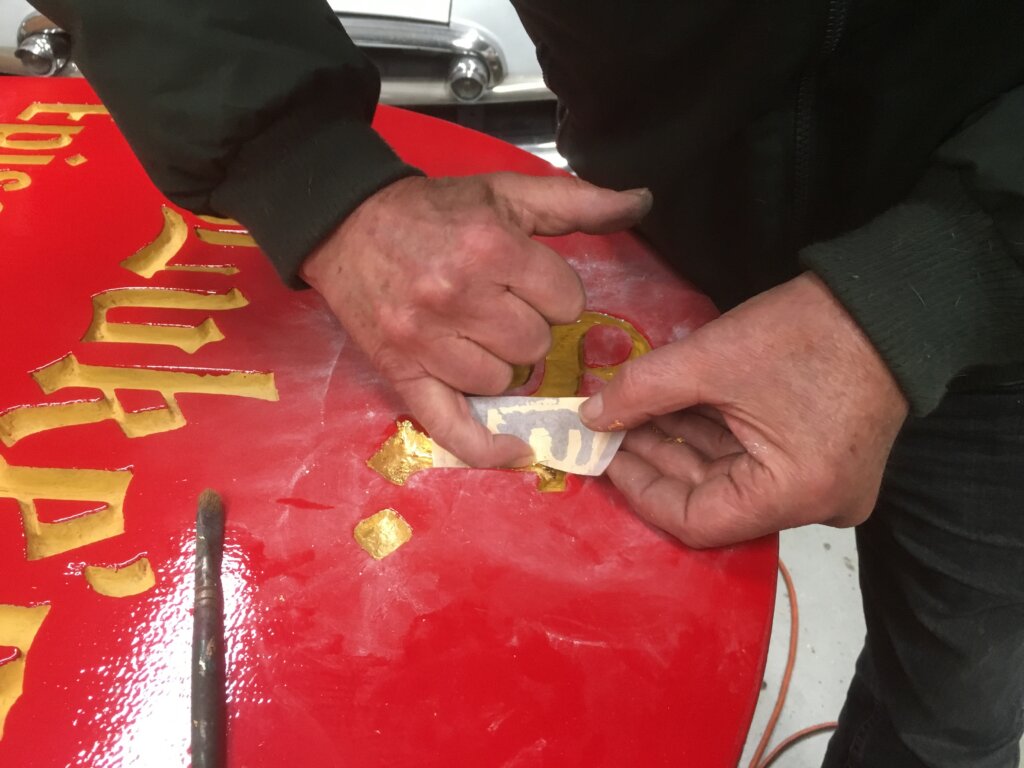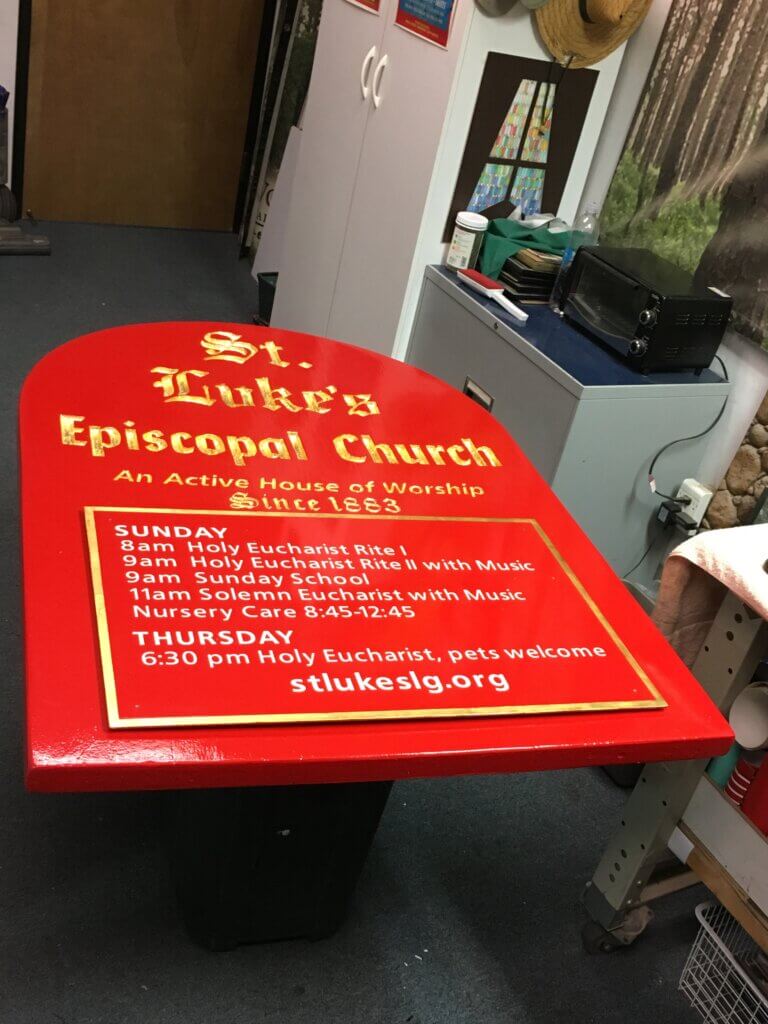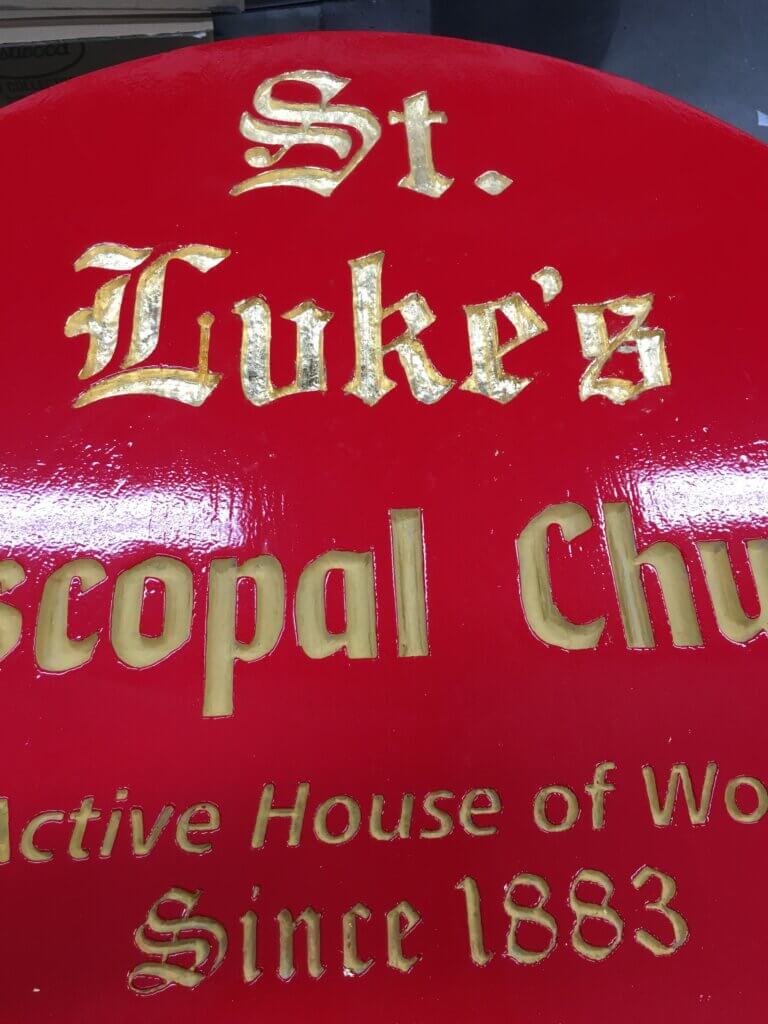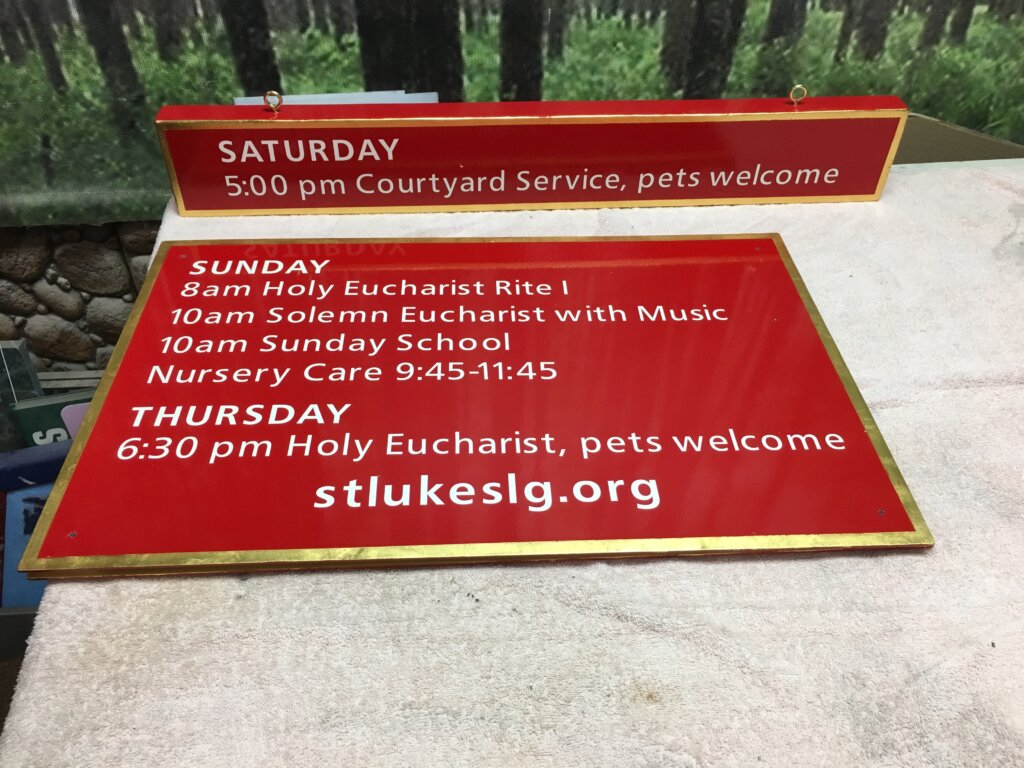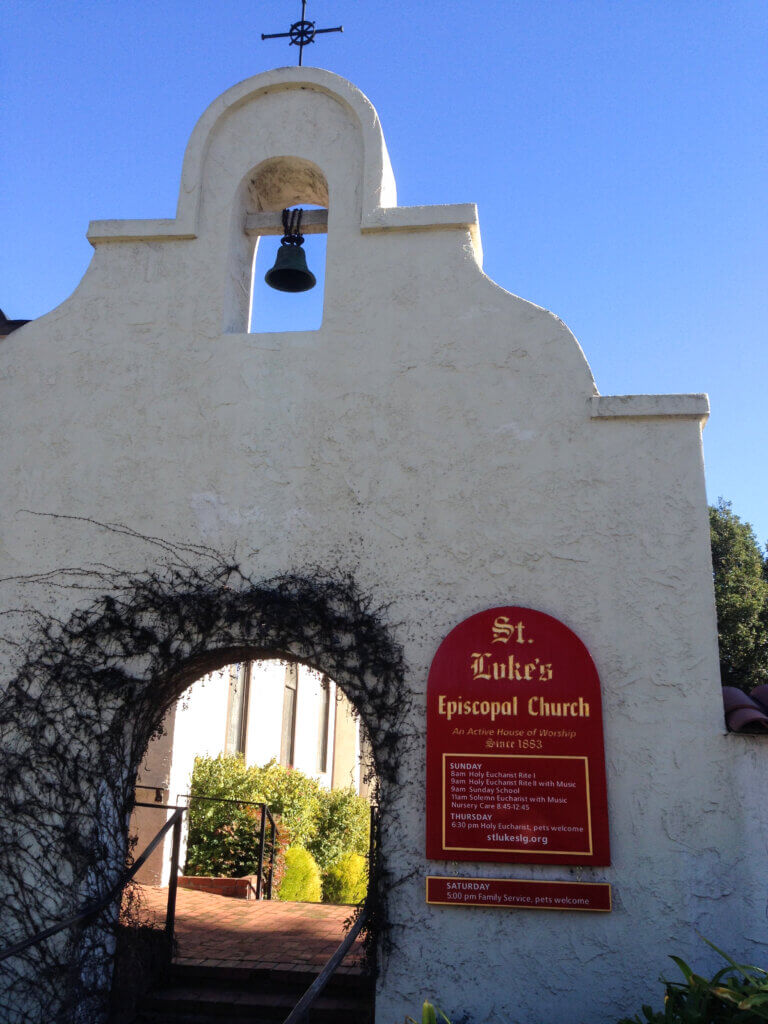 Type
Insert something here if we want
Custom Church Signs for St. Luke's Episcopal in Los Gatos, California
John Espinola stripped the weathered blue sign down to bare wood, repaired cracks, and sanded and primed it to achieve the beautiful smooth, red enamel coating it has now.
New text was blasted into the wood and Espinola gilded that in 23 Kt. gold leaf along with the larger text. He made a second panel that contains different times of services; both are 1/8 in. aluminum substrate, coated in red enamel with text of high-performance vinyl and a border gilded in 23 Kt. gold leaf.
He added the 4.5 x 1.5 x 29 in. double-sided wooden sign hanging below, finished to match, also with high-performance vinyl lettering and a 23 Kt. gold leaf border.