Church of the Ascension Exterior Monument Sign in Saratoga, California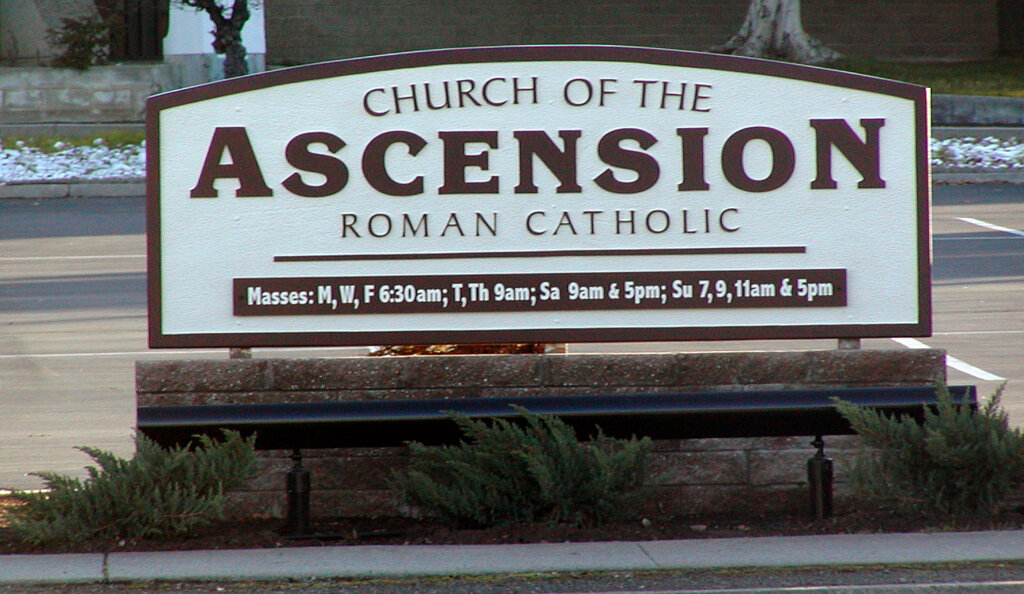 Type
Insert something here if we want
Church of the Ascension Exterior Monument Sign in Saratoga, California
Sign maker John Espinola cut this church sign from 2″ HDU foam, then had it sandblasted so the sign has a textured background with raised border and letters.
He applied multiple coats of primer and finish coat for good weather protection, in colors that match the church building. The panel stating Mass times has vinyl lettering so information can be easily changed.
The sign is attached to the blocks beneath it with 1 1/2″ x 1 1/2″ angle aluminum.