Custom School Award Signs for Branham High in San Jose, California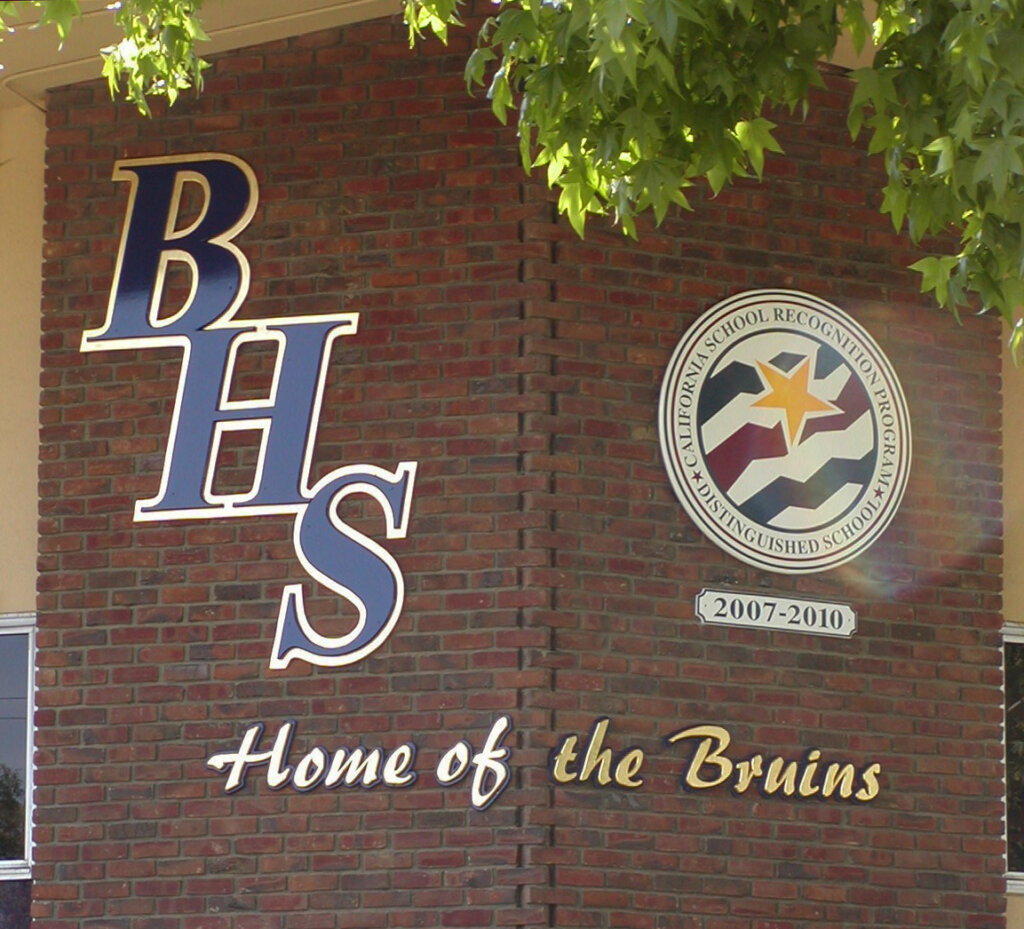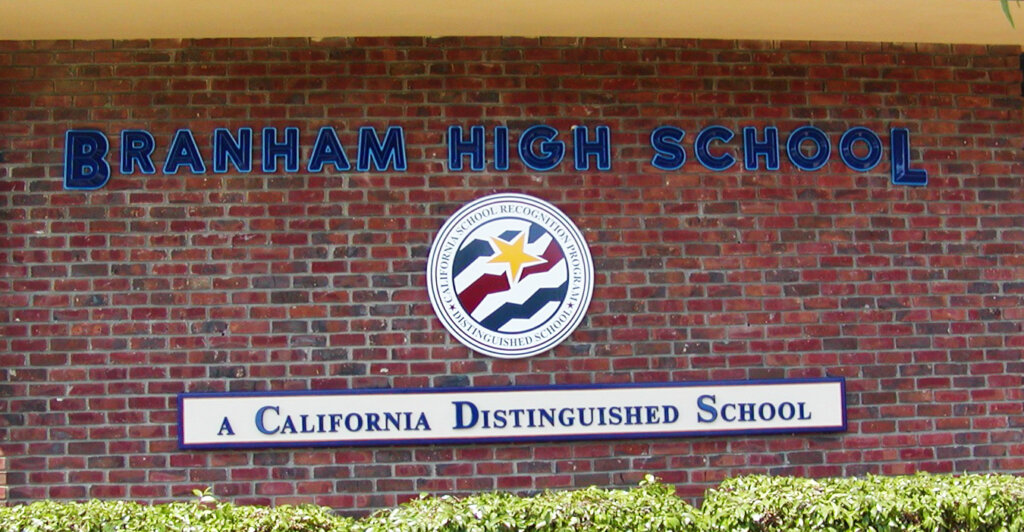 Type
Insert something here if we want
Custom School Award Signs for Branham High in San Jose, California
Image #1
Branham High School shows off their California Distinguished School status with two displays on campus. This one, at the front of the school, features sign artist John Espinola's custom dimensional lettering and the gilding that really makes them stand out.
Espinola cut the letters from 3/4″ MDO plywood and the outlines around them from 1/2″ MDO plywood. The BHS letters have faces painted in oil enamel and 23Kt gold leafing on the outlines. They stand over 6′ tall. Home of the Bruins is about 8′ long with 23Kt. gold leaf on the faces of the letters and oil enamel paint on the outlines.
The California Distinguished School emblem here has a 48″ diameter. It and the date banner beneath it were cut from 3/4″ MDO plywood and finished on all sides with oil enamel. The lettering and graphics are high performance colored vinyl.
Image #2
Sign artist John Espinola made this California Distinguished School logo by covering a 36″ diameter formed plastic pan with high performance color vinyl graphics. The sign beneath is of 1/2″ MDO plywood, approximately 10″ x 10′.
It is painted in Navajo white, and the dark blue formed plastic letters mounted to it are 6″ and 4″ high. The letters above the logo are also formed plastic in a prism style with an outline in a lighter blue color. Those letter heights are 12″ and 9″.