Custom School Gym Mascot Mural for San Jose High in California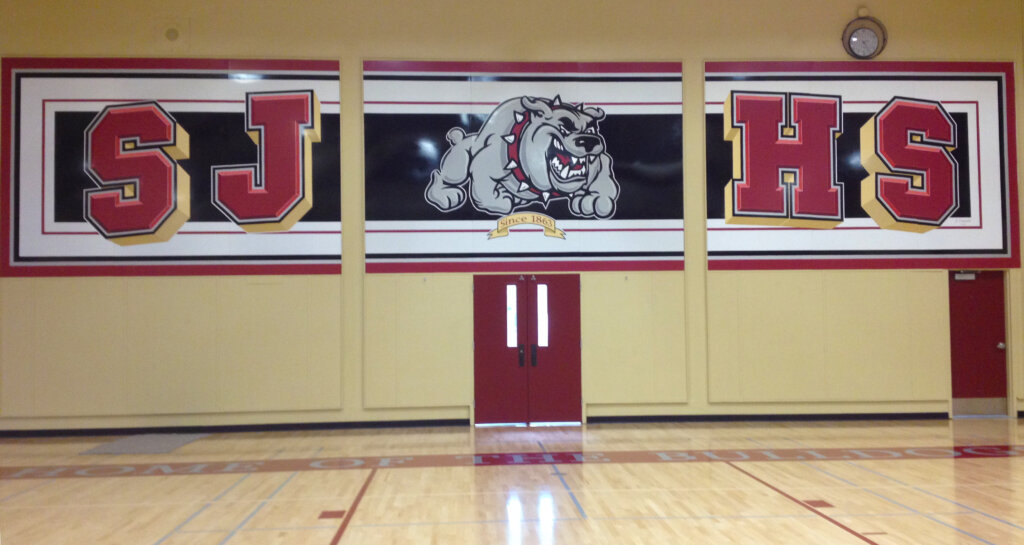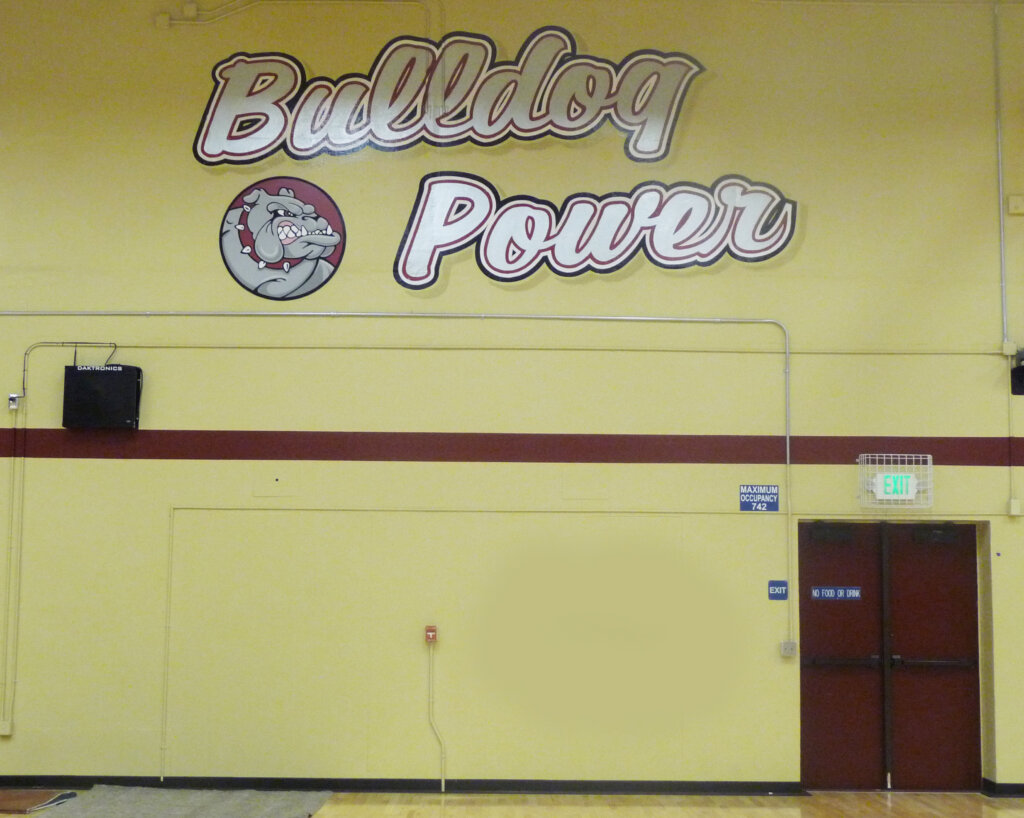 Type
Insert something here if we want
Custom School Gym Mascot Mural for San Jose High in California
Image #1
Muralist John Espinola precisely cut three 10′ x 5′ x 1/8″ panels to fit into each of 3 sections that are defined on the wall by raised moldings. He hand painted each panel in oil enamels and then put them all together here for an impressive installation.
In a variation of his signature 4-color prism faced letters, Espinola narrowed his prisms and sent them to the edges of the letters where they work with the strong block shadows to add dimension. Total painted area is 10′ x 45′.
Image #2
John Espinola cut 1/8″ aluminum composite material into a 40″ circle onto which he hand painted this bulldog. He painted the lettering around the bulldog medallion in oil enamels. Overall size approx. 5′ x 18′.