Custom School Monument Sign and 3D Carved Portrait for Herbert Hoover Middle in San Jose, California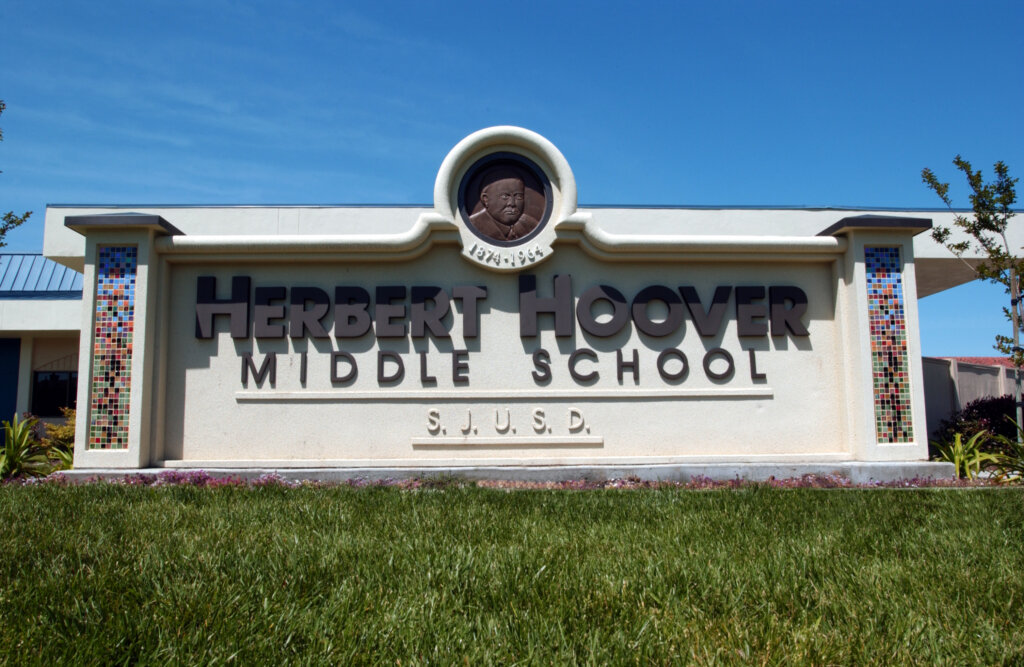 Type
Insert something here if we want
Custom School Monument Sign and 3D Carved Portrait for Herbert Hoover Middle in San Jose, California
Sign artist John Espinola designed the twin mosaics and carved and cast the bas relief portrait of President Hoover that appear on this monument sign.
The sign body is a solid, shaped polystyrene core, sealed for durability and strength with a thick polyurethane hard coat and finished with a 100% acrylic textured finish. Cast metal letters were finished to match the bronze of the portrait.
Metal caps that top the pillars at either end of the sign were fabricated and given a matching bronze finish.