Custom School Sign for Del Mar High in San Jose, California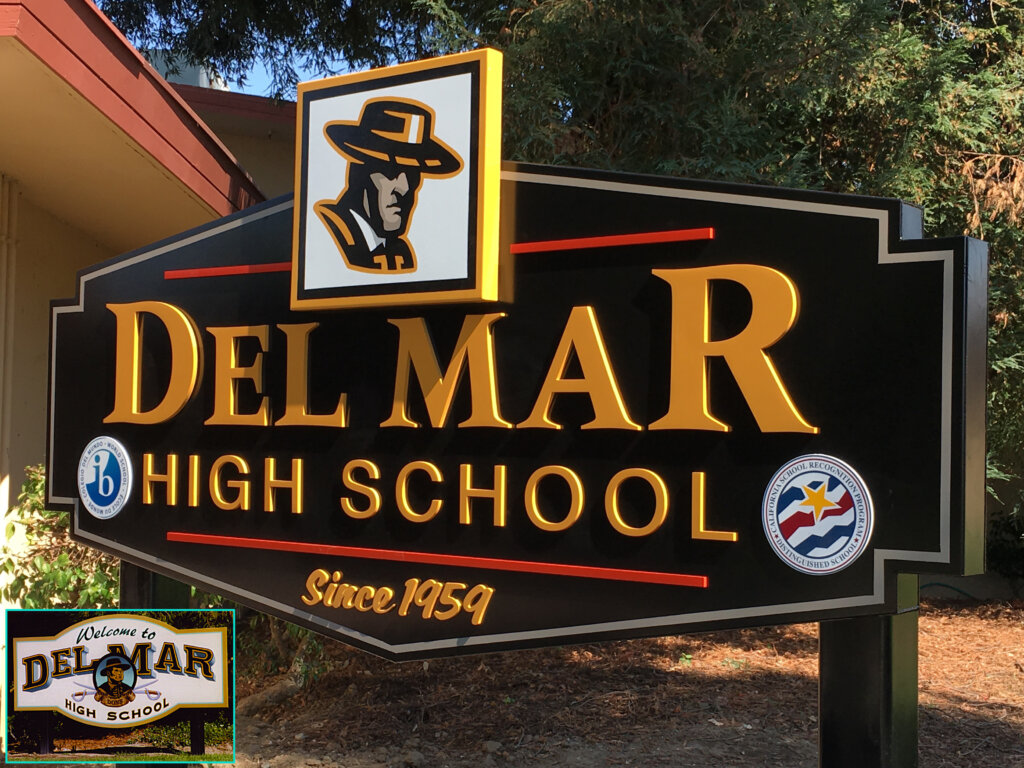 Type
Insert something here if we want
Custom School Sign for Del Mar High in San Jose, California
When Del Mar High needed a new entrance sign, they turned to Art Works to once again give them a unique and durable sign like they did 13 years ago. John Espinola designed this updated version in 1/8″ aluminum. It measures 108″ x 55″ x 4″ and the mascot square bolted to the top is 24″ x 22″ x 2″.
The Del Mar letters are of 1/2″ aluminum, other text is 3/8″ aluminum, all flat faced and painted a custom color. They bolt through the face are are reached via access panels cut in the back of the sign. The award emblems are 9″ diameter, 1/4″ aluminum with a white enamel finish.
Graphics are painted on the International Baccalaureate emblem, and of high performance vinyl on the California Distinguished school emblem. The border and the mascot are hand painted.