Custom Carved John Steinbeck HDU School Sign in San Jose, California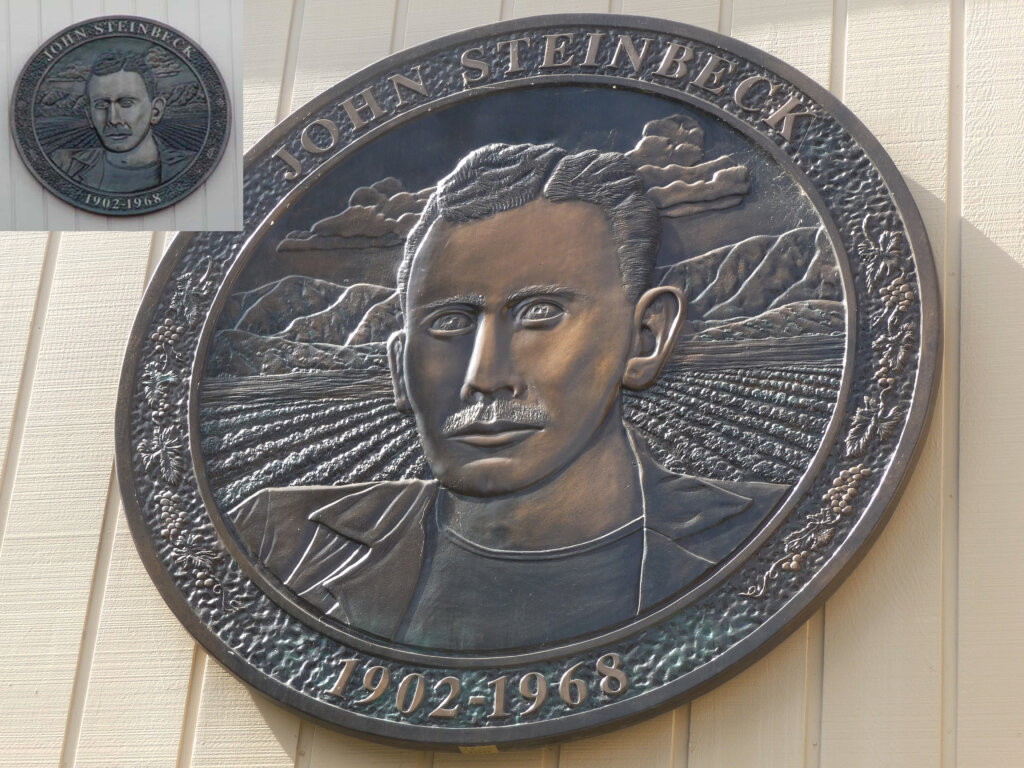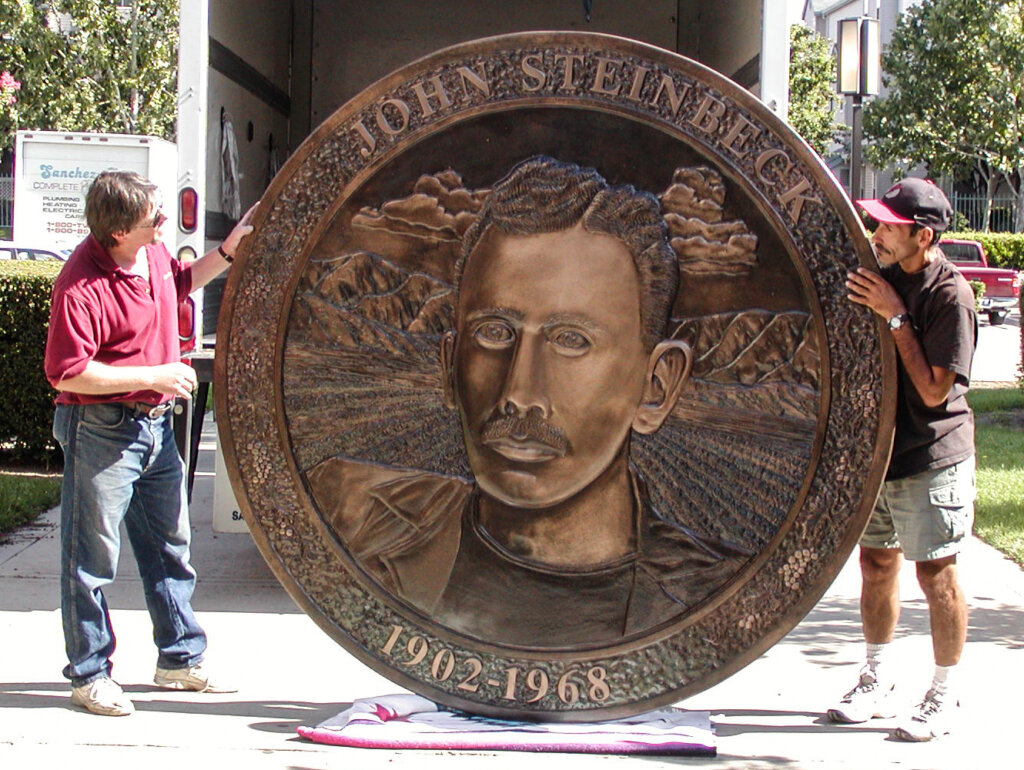 Type
Insert something here if we want
Custom Carved John Steinbeck HDU School Sign in San Jose, California
Artist John Espinola's hand-carved portrait has been approved for authenticity by the Steinbeck Heritage Foundation. Behind Steinbeck Espinola has included the fields and hills of the Salinas Valley of which the author wrote. The entire medallion is 7′ in diameter, made of 2″ thick, 15 pound High Density Urethane foam.
The outside ring was sandblasted for texture, leaving borders, words, dates and a grape motif raised and visible. The LuminOre© process was used to coat the medallion in bronze. Antiquing chemical was applied to select areas, then a fixative was applied to retard further color changes.
The inset at the top of this photo shows the Art Works portrait of John Steinbeck as it looked the day we installed it over Steinbeck Middle School's entrance doors. Ten years later, the school is now Allen at Steinbeck Elementary and the medallion in this photo reveals a portrait that shows virtually no effects of aging and wear. Art Works products are durable.