From the Garden: Stained Glass Entryway in Los Gatos, California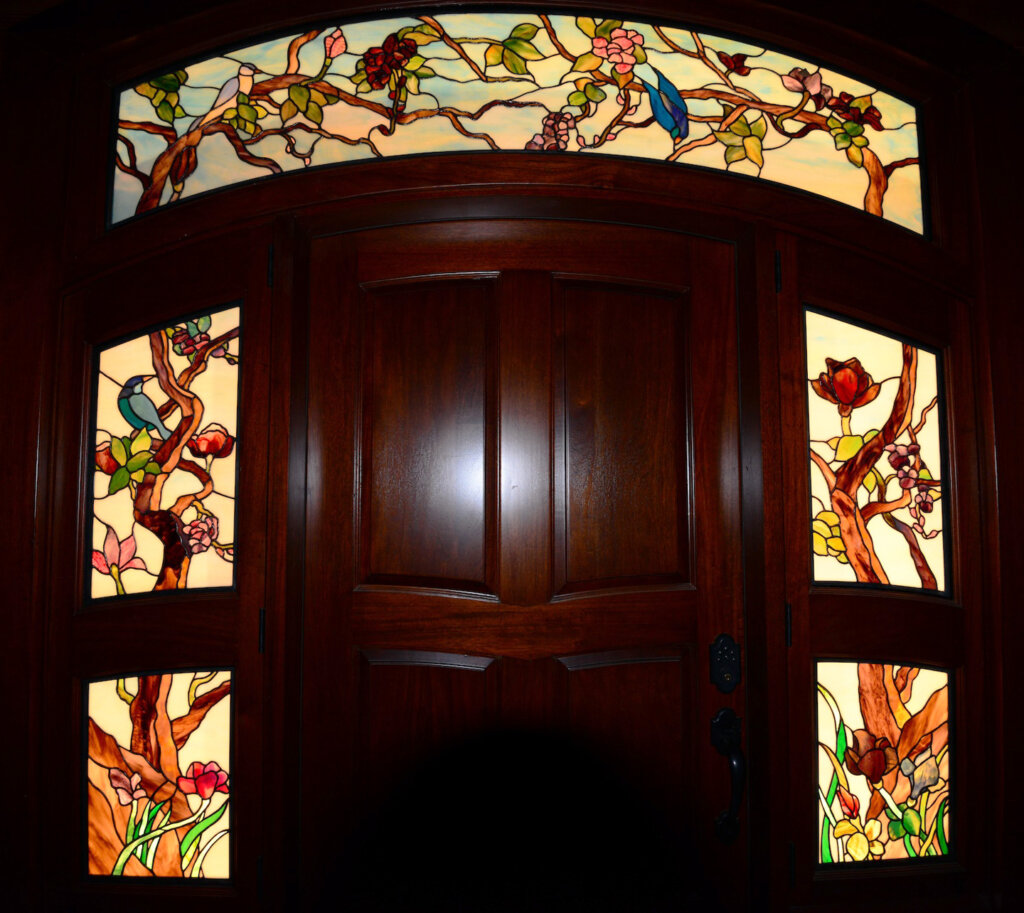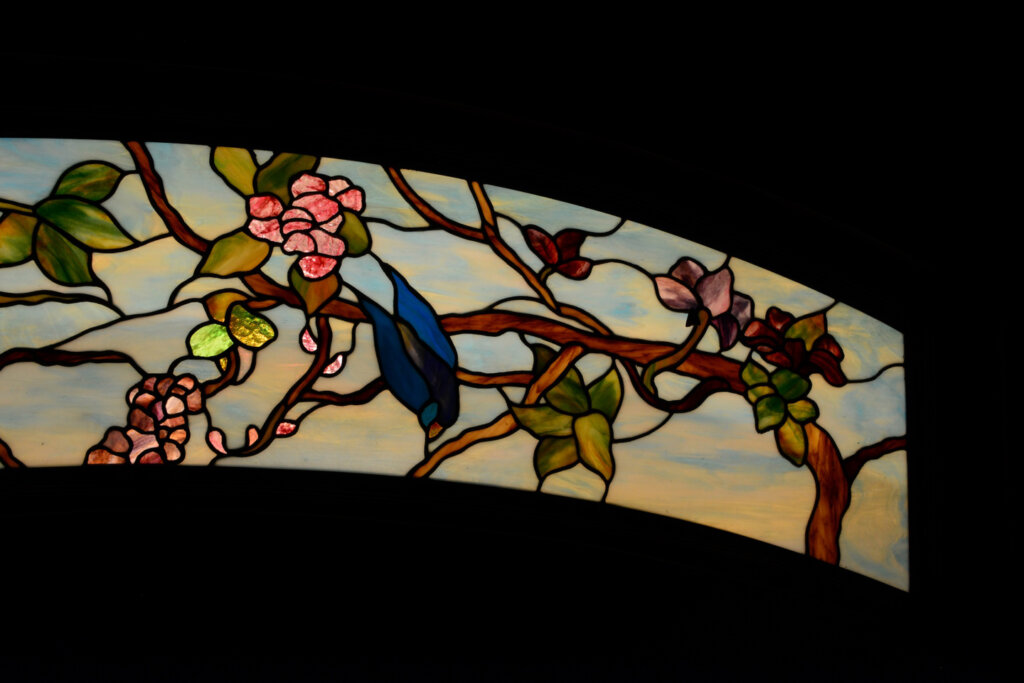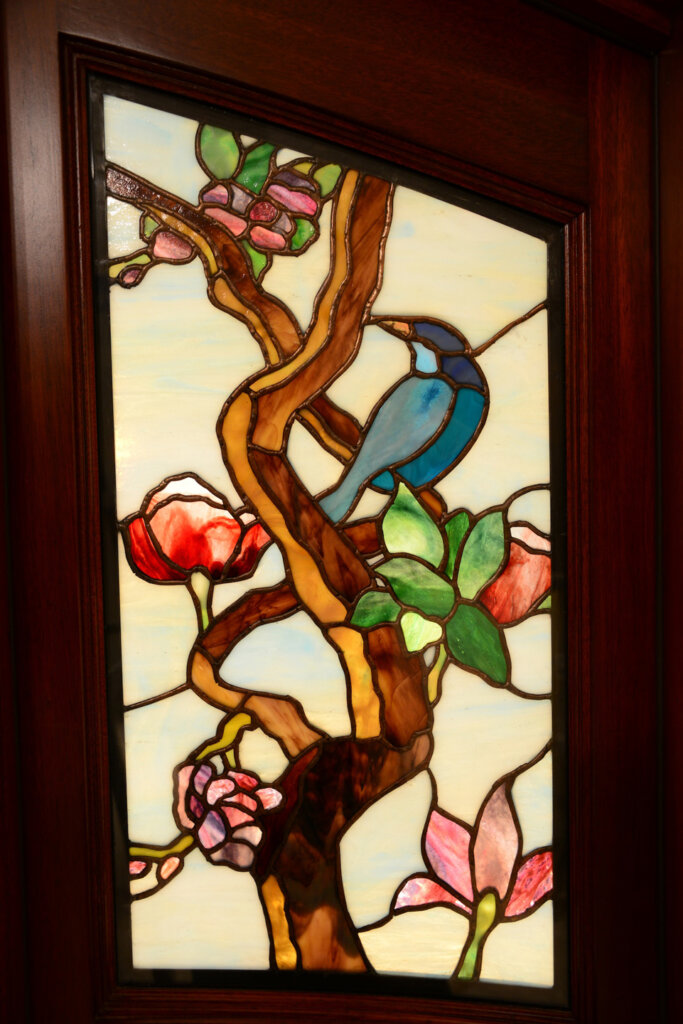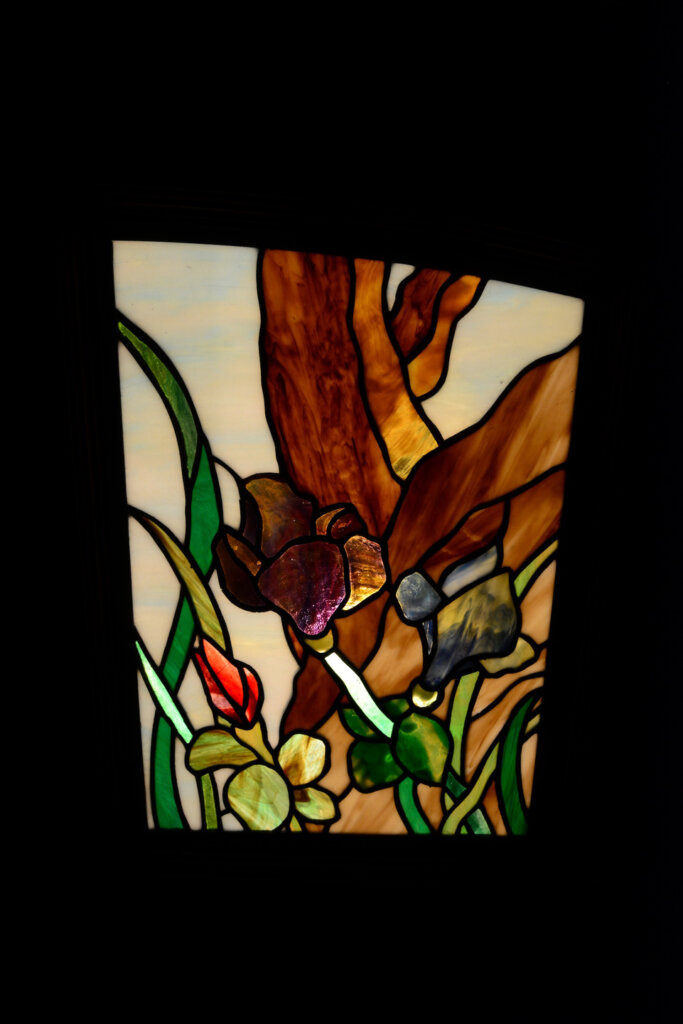 Type
Insert something here if we want
From the Garden: Stained Glass Entryway in Los Gatos, California
Exotic flowers bloom from richly textured branches and colorful birds perch among sun-dappled leaves in this set of entry windows by stained glass artist John Espinola.
His use of specialty, hand-blown glass provides a rich palette for these "paintings in glass" that surround the mahogany door of a beautiful custom home. Each window was built using the copper-foil technique.
A copper patina was applied to the caming instead of the usual black because the copper looks more organic. Each pane is sealed for insulation.