Custom Stained Glass Window for Wine Room in San Jose, California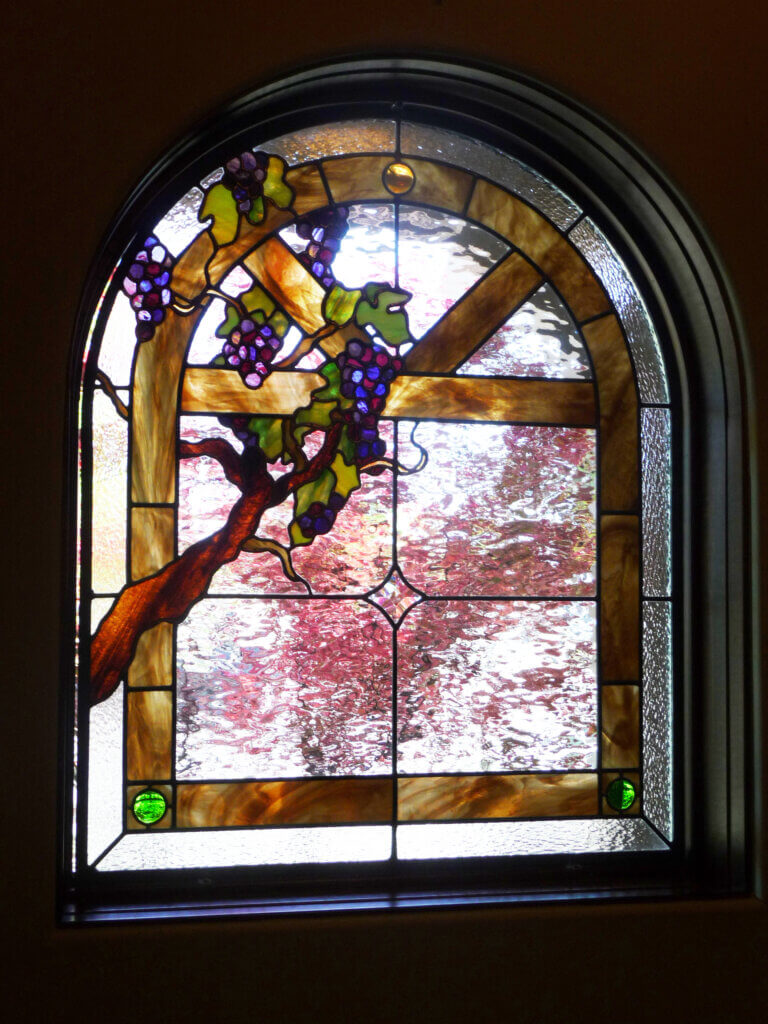 Type
Insert something here if we want
Custom Stained Glass Window for Wine Room in San Jose, California
Stained glass artist John Espinola built this 27″ x 33″ window for the "Wine Room" in a custom home. The background and border are two different types of textured clear glass with a 2″ beveled diamond piece in the lower center.
A combination of copper foil technique and zinc caming construction was used for this piece. The grapevine lead lines are a copper patina which looks very organic and natural when contrasted with the normal black patina seen on the rest of this window and on other stained glass windows.
This window has been installed behind the existing plain glass window and can be removed if necessary for cleaning.